2022 Winners
COMMUNICATIONS WINNER
Clare Grandison of Defence Science and Technology Group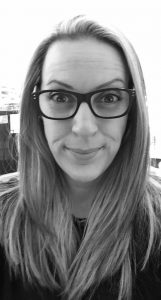 In 2021, Clare executed various science communication activities for the research program she leads as Discipline Leader Environmental Signatures for Defence Science and Technology Group. Amongst these, she established a multi-agency, multi-disciplinary community of practice online to connect stakeholders in the environmental signatures interest area and educate the broader Defence community.
Clare was a stand-out to the judges for her substantial work representing Australian Defence science interests on a national and international scale. Highlighted by the judging panel was the fact that her dedication to enhancing Australia's science and technology ecosystems also extends to her many pursuits outside of work, including active representation on professional committees, CSIRO STEM in Schools activities, female mentoring and science communication in professional fora.
---
ENGINEERING WINNER
Jessica Sharp of Lockheed Martin Australia and Lieutenant Cerys Joyce of the Royal Australian Navy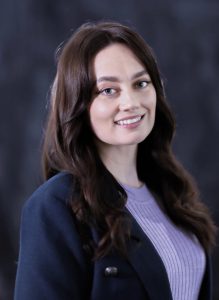 After much deliberation over two equally exceptional candidates, the judges decided to recognise two deserving winners in this category.
Jessica's work throughout 2021 within the Jindalee Operational Radar Network (JORN) Engineering Services Contract Science and Technology (ESC S&T) Team was exceptional, including obtaining her CASA remote pilot's licence. Her contributions helped to ensure that her team were able to meet milestones on time and within budget. Jessica represented Lockheed Martin in the media several times during the year, with great success. Her ability to bridge both the engineering and media fields greatly impressed the judges.
In addition to her outstanding contribution to her engineering work with Lockheed Martin Australia, Jessica was also instrumental in the creation of the Graduate Council and other activities to help create an inclusive and supportive culture within the organisation. She is also involved in the promotion of Women in STEM through work with University of Adelaide.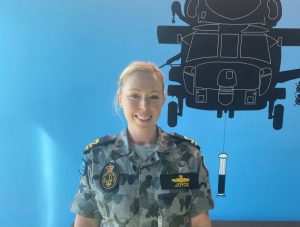 During 2021, Cerys used her outstanding engineering skills to implement numerous changes and improvements at 7255SQN to polices, practices, equipment and facilities which optimised aircraft technical maintenance planning to meet the constantly changing requirements of the flying program. The judging panel were impressed by the many ways she has demonstrated care, compassion and a genuine interest is those around her. He activities outside the RAN have led directly to increase in the number of applications to join the RAN.
Cerys' quiet determination and undoubted success as an engineer made her an outstanding entrant in the 2022 Women in Defence Awards. Her ability to manage a diverse team, providing individual and tailored support for its members through a range of physical, mental and medical issues were highlighted by the judging panel.
---
INDIGENOUS WINNER
Rhiannon Busch of JLB-Yaran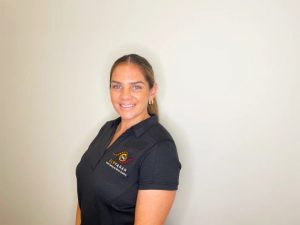 Post 15 years of full-time service with the Australian Army, Rhiannon is now a consultant to Defence with JLB-Yaran, currently supporting the RAAF through services as a Foreign Sales Management (FMS) Project Officer. The judges were impressed with Rhiannon's strong commitment to supporting community at every opportunity, during her time in service as an Indigenous Recruitment Consultant within Army, and now as a mentor with JLB-Yaran's Indigenous Development and Employment Program (IDEP), inspiring and supporting other Indigenous professionals. She also continues to support her passion for ADF sport on the board of the ADF Australian Rules Committee.
Rhiannon's professionalism and dedication to continuing her service post ADF is an example which all transitioning members should look to, and in the judges' view, make Rhiannon a deserving winner.
---
LEGAL/CONTRACTING WINNER
Rachel Horne of Trusted Autonomous Systems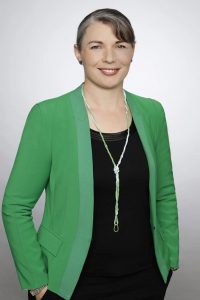 Rachel is the Assurance of Autonomy Activity Lead at Trusted Autonomous Systems, where she leads two projects aimed at improving the assurance and accreditation journey for autonomous systems in three domains. Her accomplishments in 2021 particularly impressed the judges: Rachel brought multiple organisations into a project that resulted in a benchmark code of best practice for Australian autonomous vessels and operations. The judges also noted that Rachel achieved this whilst undertaking a PhD with the QUT Faculty of Law and volunteering with the ACT SES.
Rachel's ability to bring multiple stakeholders together to develop the code of best practice will have a lasting impact on the autonomous systems sector in Australia and makes her a worthy winner of the Legal/Contacting category.
---
OPERATIONS WINNER
Wing Commander Marija Jovanovich of the Royal Australian Air Force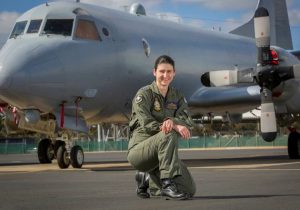 Marija is the Commanding Officer of Number 10 Squadron RAAF, where she is responsible for the operations, maintenance, supply chain, administration, safety and mission support functions. As a current AP-3C (EW) aircraft captain she also routinely flies in an operational capacity. The judges were impressed by the number of and breadth of her achievements in 2021 that directly impacted the lives and careers of other women both directly under her command and through the delivery of presentations and keynote speeches outside her direct role in the RAAF.
While Marija's ability to manage the many facets of her role with great skill and professionalism are worthy of commendation, it was her compassion towards the welfare of others, her willingness to go above and beyond the defined boundaries of her role and her true ambassadorship and outreach as a woman in defence that led the judges to choose her as the winner of this category.
---
PEOPLE & CULTURE WINNER
Commander Penelope Twemlow of PwC/Royal Australian Navy/Women in Power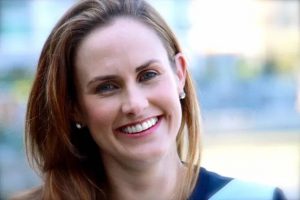 Penelope is a Naval Reserve Officer, Director with PwC in the Defence portfolio, and Co-Founder and Chairperson of Women in Power, a not-for-profit organisation whose mission is to promote and empower women in trades. She sits on the board of the Department of Veterans Affairs Committee and is an ambassador for various Defence-related organisations.
Penelope has undoubtedly demonstrated amazing success in her professional and executive roles, however it is her phenomenal compassion and leadership in supporting the welfare of others that led the judges to choose her as the winner in the People & Culture category. For over a decade, Penelope has used her personal experiences to mentor countless Defence personnel and veterans and assist them in overcoming hardships in their life, from suicide prevention and mental health first aid, to empowering women in leadership. She inspires incredible amounts of people through her dedicated work, providing a voice to many who don't have one.
---
PROJECT MANAGEMENT WINNER
Jessica Swan of Rohde & Schwarz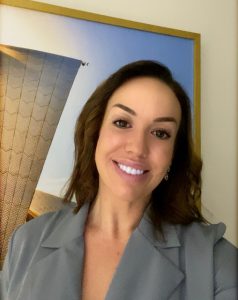 Jessica joined Rohde and Schwarz in January 2021 as the Project Manager for three Transportable Air Operations Towers, and is responsible for capability assurance and delivering complex capability upgrades. During 2021, Jessica's team successfully delivered a range of upgrades whilst managing rolling Covid lockdowns and supply chain constraints. Meanwhile Jessica is also an active RAAF reserve flight lieutenant and a single mother to two children.
The judges see her ability to achieve success in her role, whilst balancing the demands of military service and single parenthood, as exemplary examples of commitment and tenacity – and well-deserving of winning a Women in Defence Award.
---
TECHNICAL TRADE WINNER
Captain Alissa Tucker of the Australian Army and Petty Officer Sara Jane Clarke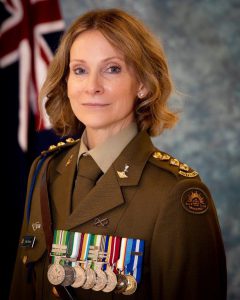 After much deliberation over two equally exceptional candidates, the judges decided to recognise two deserving winners in this category.
Alissa is the Land Electronic Warfare Officer, responsible for Land Advanced Training and Land Initial Employment Training branches at the Defence Force School of Signals – Electronic Warfare. In 2021 Alissa served her first year as Commissioned Officer following promotion from the ranks – a very uncommon feat. The judges were impressed with the impact her individual efforts have had on the National Intelligence and ADF Signals Intelligence communities.
Electronic Warfare is of growing importance to the Australian Defence Force. The judges were impressed by the great impact that has been made by Alissa as an individual in this area in 2021. Her role in pioneering a pathway for other women within the EW trade and her commissioning as an officer are outstanding achievements.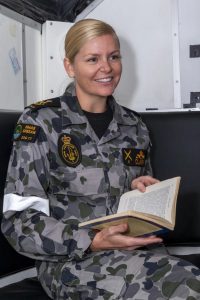 During 2021, Sara Jane assumed responsibilities well above her worn rank in the absence of her superiors. This ensured that HMAS Sheean was able to retain the ability to conduct all Explosive Ammunitioning. Sara Jane is one of only two female electronic technicians within the Submarine Force. During her next shore posting it is anticipated that she become the first female Electronic Technician Submariner to attain a Technical Charge Qualification, all of this while studying a Bachelor of Health degree. Sara Jane is seen a role model both within the Submarine Force and in the Navy as a whole.
There are very few women in the Submarine Force and even fewer female Electronic Technicians. Sara Jane impressed the judges with technical prowess and understanding of operational and command requirements during 2021. Her posting to a position well above her rank is testament to her ability and the high regard in which she is held. Her commitment to furthering her education, even while at sea showed great determination and will to succeed. Her actions and demeanour make her an outstanding ambassador for the Submarine Force and the Navy as a whole.
---
RESEARCH & DEVELOPMENT WINNER
Lieutenant Commander Victoria Jnitova of Royal Australian Navy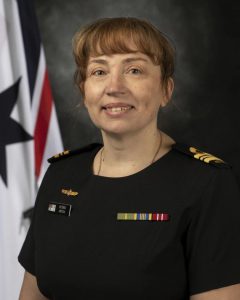 Victoria is the 2022 Chief of the Defence Force Scholar and is now studying for her doctorate in resilience of training systems. In 2021, she maintained her position as an officer commanding a large school at HMAS Cerberus, while conducting her studies examining how to measure resilience attributes within training systems. Showcasing outstanding leadership and perseverance, Victoria successfully developed, piloted, and refined a survey for use as an ongoing training management tool. Her analysis has informed major reforms in the RAN, and her survey is now being trialled in the UK Joint Services Command and Staff College and other Defence colleges.
Victoria is an exemplar to all officers to explore, expound, and excel continuously. For the judges, LCDR Jnitova's enthusiasm and commitment to her work are an inspiring example and worthy of recognition as a winner.
---
RISING STAR WINNER
Jessica Boland of Airbus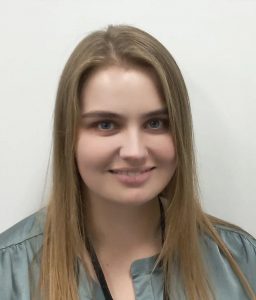 Jessica is a Graduate Engineer with Airbus, completing rotations with the Software Systems Development and Aviation Product Safety teams during 2021. Amongst her various achievements in 2021, Jessica was quickly trusted to take on more design responsibility as part of a major ARH symbology build, producing complex solutions that will be implemented on the ARH platform.
While Jessica's excellent contributions to Airbus during her rotations in 2021 were commended by the judging panel, it was her attitude towards supporting the next generation of young engineers that made her an absolute standout. She regularly participates in activities such as "The Little Engineer" and mentoring programs at both local and rural schools, often leading and driving the delivery of these programs. Most impressive to the judges was her trip to North Qld to deliver "The Little Engineer" program to around 100 school students, some of whom had never considered the opportunities of a career in STEM prior to the event.